Spain withdraws electric reform funding to help curb deficit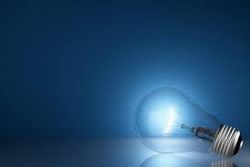 Spain's Finance Ministry has withdrawn €3.6 Bln in financing for electricity reform at the last minute, casting doubt on the government's signature reform for 2013 and potentially hitting companies and consumers.
A statement on the amendment of the reform as it passed Spain's upper house showed the government had pulled back from providing the funding injection initially agreed as it concentrates on whittling down the public deficit, this year set to reach 6.5% of GDP.
Although fears of the Spanish economy needing a bailout have faded, the government is still vigilant on the deficit as the country pulls out of recession and foreign investors start to pour money in.
However, the move will put an extra burden on companies such as Iberdrola and Gas Natural, and indirectly on their customers, who may eventually have to fund a greater part of the cost of a so-called power tariff deficit built up over years of setting regulated prices below the cost of production and distribution.
Recommended Reading
• Spain revising Renewable Energy Laws to Avoid Lawsuits
• 42% of Spain's Energy From Renewables