Former Spain PM in Illegal Arms Sale Claim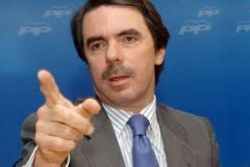 The PSOE has demanded answers from the ruling Partido Popular as to whether former Prime Minister Jose Maria Aznar had involved his Government in illegal arms sales.
A spokesman for Spain's main Socialist opposition party, Antonio Hernando, gave a statement to the press calling for immediate explanations over claims that the country had supplied arms to various countries, including Libya and Venezuela.
The statement referred to e mail evidence held by a news agency claiming to reveal how former president of bailed-out Caja Madrid asked an arms trading company to hire Aznar as an intermediary to enable weapons sales to a number of foreign governments.
Aznar, PM from 1996-2004, countered the claim with a statement denying any involvement in the sale of illegal arms.