Pro-Life Campaigners Shock Madrid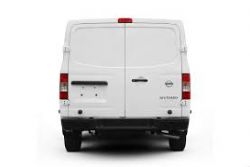 Pro-Life campaigners have caused a controversy by driving a van covered in images of aborted foetuses through the streets of Madrid on Saturday.
The van bore images aswell as slogans in both English and Spanish to draw attention to their protest over the Conservative Partido Popular government's plans to overturn abortion rights reforms introduced by the previous PSOE administration in 2010.
Changes to the law at that time saw abortion legalized up to the 14th weeks of pregnancy, or the 22nd week if a woman's health is at stake or the foetus shows serious deformities - this is is in line with the majority of EU Member states.
Theses reforms were criticised by the Catholic Church in Spain and by social conservatives. Justice Minister Alberto Ruiz-Gallardo, who's been tasked with addressing abortion reform, hasn't said what he plans to change but has said publicly women should not be allowed to abort a foetus simply because it has a deformity.