iPhone Market Share in Spain Decimated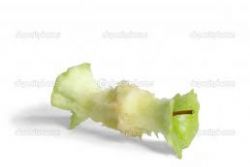 A market research company has shown how iPhone's market share in Spain has crashed in a spectacular fashion.
The study by Kantar reveals how Google's Android phone now holds a 90.1% share of the Spanish market compared to just 4.3% for Apple's iPhone - on a level with Microsoft's Windows Phone.
The smartphone market in Spain has remained stable over the last 12 months, after Android achieved the 90% share mark, with other platforms lagging behind.
However, the data is only representative of interviews with individual interviews as opposed to unit sales - and it is therefore likely that Google's smartphone offering is actually more popular than reported.
What is unexplained is why Apple has failed to dominate the market in Spain, as they have with so many other countries, but cost is likely to be the main issue given that it is more expensive than it's rivals.
Another issue is that Spanish Mobile operators are seemingly reluctant to offer any discount on the iPhone - perhaps placing too much stock in Apple's own hype about their product.
Recommended Reading
• Spaniard Exposes Apple ios7 Vulnerability
• Apple Spain See Record Turnover / Record Losses in 2012