Spain PMI signals decline in manufacturing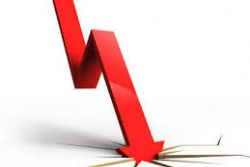 Activity at Spanish factories declined in November, a sign that a modest return to economic growth may already be faltering.
Data firm Markit said Monday its monthly Purchasing Managers' Index, based on a poll of Spanish manufacturing executives, fell to 48.6 from 50.9 in October.
A reading below 50.0 indicates that activity is in decline. The November reading signaled the first contraction for 4 months, and was the weakest since May.
Spain's economy edged out of a two-year downturn during the third quarter, although by the slimmest of margins. The PMI survey will lead to concerns that the economy may be slipping back into contraction, weighed down by high levels of unemployment and a weakened banking sector.
According to the survey, new orders fell for the first time in 6 months, an indication that activity may not rebound in the immediate future. That was despite a continued rise in exports orders, and reflects declining demand from within Spain.
"The latest PMI survey highlights the current fragility of the Spanish manufacturing sector, with the domestic market the key source of weakness," said Andrew Harker, an economist at Markit.
As a response, manufacturers continued to cut payrolls, as well as the prices they charge customers.