Vodafone Spain launches mobile payments service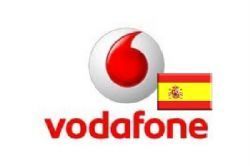 Vodafone Spain has launched its near field communication (NFC)-based mobile payments service, Vodafone Wallet. The service allows Vodafone's customers to pay for goods and services with NFC-capable Android handsets from Samsung, Sony, and HTC. Users who do not own a compatible handset (e.g. iPhone users) can still opt to use the service with a SmartPass tag that they can attach to their device.
The Vodafone Wallet app can hold information on Visa cards, travel cards, loyalty cards, gift cards, and vouchers. The service is built upon the GlobalPlatform standard allowing for large-scale interoperability.
Vodafone SmartPass, a prepaid account app developed in partnership with Visa, is the first mobile application that can be used in conjunction with Vodafone Wallet. It enables users to pay for goods and services in any Visa payWave contactless terminal around the world. According to Visa, there are more than 1.2m payWave contactless terminals in Europe.
Vodafone aims to extend the service to Germany in mid-December, with launches set for the Netherlands, UK and Italy in Spring 2014.