Nationalist regional parties to snub Spanish Constitution Day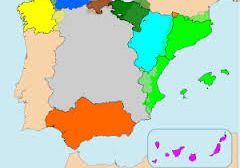 None of the nationalist political parties in Spain will be present in Congress to mark the 35th anniversary of the Constitution, on December 6th.
This year will be a particularly fractured occasion as the country celebrates the enshrinement of its modern-day magna carta, with almost all of the parties represented in parliament questioning the effectiveness of the 1978 document in today's political landscape.
The Catalan nationalist groups, CiU and Catalan Republican Left (ERC), will be absent, as will the Basque Nationalist Party (PNV), Valencia's Compromís, the Galician Nationalist Bloc and the Basque leftist-nationalist abertzale bloc Amaiur and the Navarrese Basque nationalist coalition Geroa Bai.
The absence of CiU will cause the most consternation as the Catalan coalition grouping, which governs the northeastern region, played a leading role in the transition to democracy following the death of Francisco Franco. CiU was involved in drafting the Constitution and forms a part of all its attendant institutions. However, since the Supreme Court ruling of November 2009 striking down several parts of the Catalan Statute – a forebear of CiU's current independence drive – the grouping has played no part in the December 6th ceremonies. Party sources told this newspaper that CiU now feels it has nothing to celebrate.
"It is not our Constitution because we were prevented from incorporating our thesis," PNV sources told EL PAÍS. "We are under the impression that the Constitution is for ever-fewer people, given the wide-ranging violation of its system of rights and liberties, which has little in common with what was agreed in 1978." The PNV has never attended December 6 events.
However, ERC issued a starker statement on the issue: "We will not be there on December 6th because we have never celebrated a Constitution that has been used as an authentic penal code against the peoples [of Spain's regions]."
In attendance will be the governing Partido Popular, the PSOE, the centrist UPyD, the United Left, the conservative Navarrese People's Union and members of the Asturias Forum, a conservative regionalist party.