Spain Bans Drivers From Using Mobiles on Trains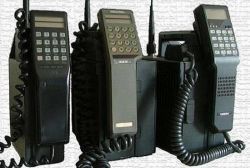 Spain's Minister of Public Works announced on Tuesday how the Government will fit all new trains with a data recorder - similar to the Black Box used on planes - to give investigators a better idea on the future of any future accidents.
Ana Pastor also went on to confirm that Train drivers will be banned from using mobile phones whilst on duty in future.
Francisco Garzon, the driver of the train which derailed on July 24th causing the deaths of 79 people, admitted to being distracted after using his mobile and speeding before the fatal crash occurred.
Last month a court in Santiago de Compostela, Galicia, dropped the investigation into 22 other state-owned Infrastructure company (ADIF) employees, leaving Garzon as the only person likely to be charged over the crash.
Recommended Reading
• Galicia Train Crash Driver Admits Speeding During Phone Call