Blackberry Market Share Plummets in Spain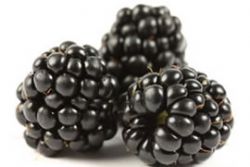 Sales of the BlackBerry mobile phones have fallen dropped to next to nothing in Spain, leaving the UK as it's best selling country.
Market research company Kantar has revealed how sales in Spain have now fallen to less than 0.1% of the market.
According to the Guardian, the collapse in sales points to the problems Blackberry has seen since the company's tried to first sell itself to a private equity group, and then tried and raise $1 Bln at the same time as it fired its chief executive Thorsten Heins.
Its largest market share was recorded in the UK at 3.3%, but this figure does not indicate how many people are already using BlackBerry handsets, the report added.
The same market research company yesterday reported how both Apple's i-Phone and Microsoft's Windows Phone each accounted for 4% of the market, whilst Google's smartphone offering accounted for around 91%.
Recommended Reading
• i-Phone Market Share Decimated