Spain's consumer confidence improving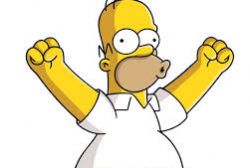 Spain's consumer confidence increased by seven points to 72.3 points in November when compared with October, indicating an improvement in Spaniards' perception of the Spanish economy, the Sociological Research Centre (CIS) published on Tuesday.
The Consumer Confidence Indicator (CCI) ranges between 0 and 200 points with ratings over 100 points considered as positive perceptions of the economic situation, while ratings below 100 indicating a negative perception.
The CIS attributed this improvement to better opinions about the current situation, whose indicator increased by 3.2 points to 54.4 points from October, and people's expectations about the future, whose indicator increased by 10.6 points to 90.1 points.
The indicator of perceptions about the current situation improved in all aspects: opinions about the economy increased by 2.3 points and those about opportunities in the labor market and households' situation increased by 1.4 points and 6 points respectively.
All components of the indicator of people's expectations about the future also increased: expectations about the labor market increased by 8.2 points and those about the economic situation and households' expectations rose by 12.4 points and 11.3 points respectively.
In annual terms the CIS reported that the CCI increased by 27.2 points, with the indicator on the current situation increasing by 25.6 points and that of people's expectations by 28.8 points.
Spain's consumer confidence had been increasing for four consecutive months before falling by 4.5 points in October to rise again in November. The CIS did a total of 1,400 interviews for the indicator which helps forecast consumer behavior in the following months.
Last data revealed that domestic demand was recovering in Spain which will help boost economic growth in the country after five years of economic crisis.