Population of Spain Continues to Plummet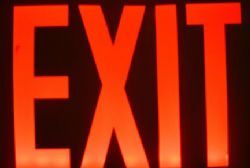 The Official Statistics Office for the EU - Eurostat - has reported how Spain saw 162'000 more people leave the country than arrived during the course of 2012.
The majority of those choosing to leave the country were Foreign citizens returning home for economic reasons, however an increasing number of Spaniards are also leaving Spain to find employment and a new life abroad.
Eurostat estimated the number to stand at 59,724 people leaving the country - nearly twice 2008's figure of 35,900.
Almost all of the Foreigners returning to their 'home' country are Latin Americans, whilst native-born Spaniards generally prefer to emigrate to other EU countries.
Spain is expected to see a significant decline of the population by the year 2020, with this falling at almost twice the rate seen in 2012, with the National Institute of Statistics (INE) estimating a loss of some 299,607 Residents. However, a second opposing force is driving the population downwards : a falling birthrate is expected to see the population fall by some 2.6 Million people by the year 2023.
Recommended Reading
• Spain Sees 700'000 Departures Since 2008