Family problems blamed for unsuccessful relocations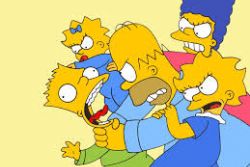 Anyone thinking of taking an assignment overseas should think carefully about how it will affect their family, as well as the day to day job they will be carrying out.
For many Expats it is a case of scoping out the area and finding new schools for the children, but this can be harder if the kids have specific needs.
According to Brookfield Global Relocation Services, a quarter of early returns from assignments abroad are put down to family problems, reports the Financial Times.
This can mean one parent returning to their home country with the children or the entire family unit heading back before the end of the contract.
While this can seem like the only option for many people, there are ways to ensure that the situation does not reach this level in the first place.
Most employers understand that relocating to a new country can be difficult on their staff and loved ones, but it is important that any potential issues are flagged up to them, so that they can help support you.
For example, a family with a child with a health condition or learning disability may wish to have more time to make the decision.
This could involve additional visits to the proposed destination in order to check the new lifestyle will work and that the facilities needed to support both the individual and the family are available.
Placing children with dyslexia, autism or attention deficit hyperactivity disorder in a top-performing school in a new country without a high level of research and thought is likely to cause problems.
Different countries vary on how such matters are handled, but Asian nations tend to have a high focus on results that can lead to children being asked to leave high profile schools - putting the whole family's lifestyle in jeopardy.
Sometimes expats can live slightly further away from the location where they will be working so as to find a more suitable school or facilities for children with additional needs.
Finding a compromise or tweaking the arrangements of the relocation will help ease the process for everyone involved and increase the chances of the venture being a success.