Expats fear being priced out of British housing market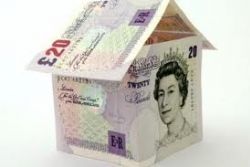 With house prices expected to increase by as much as a 25% over the coming 5 years, British expatriates are keen to get onto the housing ladder.
Mortgage brokers are reporting more enquiries from Brits abroad than ever before, as this demographic fears being unable to return to the UK due to the forecasted cost of property.
Aaron Strutt of Trinity Financial said that leading the charge are professionals living in Hong Kong, Germany, China, Dubai, the USA and Australia, who wish to secure a future for themselves back in their home country.
He told the Telegraph: "Demand for property in London and the Home Counties is reaching new heights. Best-buy mortgage rates and increasing house prices are really driving the property market into new territory."
The issue for many expats is what to do with the property while they are overseas, as many are looking to buy simply so they have options in the future.
There are several ways to counteract this situation. One option is to opt to invest in residential property via property authorised investment funds (PAIFs) and real estate investment trusts (Reits).
This route protects investors from both capital gains tax and curbs the tax charged on any income made out of the property.
Alternatively, expats may choose to buy a property that they can rent out for the intervening years that they are abroad.
There are a certain number of complications associated with such a move, as maintaining the house to a high standard can be difficult from a foreign country.
It tends to work best if there are reliable friends or family close to the property who can deal with any problems as they arise.
This has the added benefit of tenants respecting the house as they know there is someone keeping an eye on it.
Finally, expats may wish to club together with fellow Brits living abroad or members of their family to buy a property together, which can be sold and the profits split at a later date.
Relationships need to be strong in the first place to ensure there is no squabbling throughout the process should you choose this option.