Spain's industrial output falls in Oct after brief Sept rise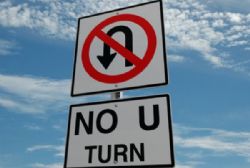 Spanish industrial output fell in October, official data showed on Thursday, after briefly breaking 30 months of slowing activity in September, pointing to a slow and bumpy return to economic growth.
Spain emerged from a 2-year recession in Q3, lifted by strong exports and improving domestic demand, but industry is struggling to expand as companies fight to improve their competitive edge.
September's increase was largely due to a favourable annual comparison after a value-added tax hike in the same month a year earlier hit the sector hard.
Spain's industry, worth around 16% of economic output, shrank 0.8% in October in calendar-adjusted terms, official data showed on Thursday, after expanding by the same amount a month earlier.
"Obviously some recovery is happening, with some sectors doing much better than others, and so the aggregate average of the economy is doing slightly better. But indications suggest growth isn't likely to accelerate from the current level," said Giada Giani, economist at Citi in London.
Other available data suggests the country's factories may struggle to reverse the deep slump that has lasted years. The manufacturing sector contracted in November for the first time since July, a survey showed on Monday, dragged down by lower output and new orders.