A quarter of expats not being offered moving allowance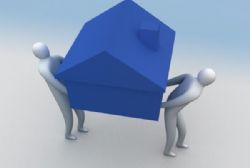 No less than a quarter of employees being asked to relocate to a new country are not being provided with an allowance to do so by the company they work for.
This is among the findings of research carried out by Lloyds Bank, which surveyed 1,039 British expatriates across 13 destinations to collate the results.
Further to this, 26% said they had not been helped with the cost of accommodation and 69% of respondents had not been assisted in organising schooling for any children involved in the move, reports Employee Benefits.
This is despite the fact that 57% of those workers who were aided in navigating the pitfalls of education abroad found it useful.
Many overseas assignments mean living in a country with a different language, but 63% were left to overcome this difficulty on their own without training provided by their firm.
Some 56% of expats who were offered language courses as part of their package stated that it had been handy to have.
No assistance was given to 58% of respondents in terms of social or networking events, but 51% who had received such support thought it was a positive thing to be helped with.
It is additional benefits such as these that help families to settle into a new life, which often involves a lot of upheaval.
Richard Musty, international director at Lloyds Bank, told the news provider: "Even though there has been a slight decline in people moving abroad as the UK economy picks up, working abroad remains popular because many people jump at the chance to experience different cultures and lifestyles first-hand, or just escape the weather.
"When sending employees abroad, it is important that employers consider their needs as well as their contract in order to ensure a successful assignment."
He went on to say that he understood why some costly elements are not always included, but stated that help with relatively low-cost issues such as language learning and children's education can make all the difference.