Spain 'will take 20 years to recover from crisis'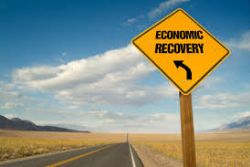 Spain will not recover from the effects of the global recession for a further 20 years and will continue to have high levels of unemployment throughout the period, a report by Price Waterhouse Coopers (PWC) has concluded.
In it's document - titled "The Spanish Economy 2033" - PWC argues that Spain won't see pre-crisis growth levels for 20 years, despite predicting that the country's GDP will grow by 42% over the next 2 decades - higher than Germany (26%) and France (33%).
One of the worst problems identified by PWC is the country's high level of unemployment.
The company predicts that in 2033, the amount of jobless will stand at 6.8%, with figures remaining above 10%for at least 15 years. There are currently 6 million unemployed people in Spain.
The sense of desperation for jobs was illustrated perfectly yesterday by a story involved the Swedish company, IKEA. One of its stores revealed it received a whopping 20,000 applications for just 400 newly-posted positions working for the country, an unprecedented rush that crashed its computer servers.
Recommended Reading
• Spain's Desperation : 20'000 Apply for 400 Ikea jobs