Spain retailers take on more holiday staff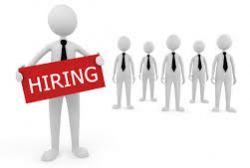 Spanish retailers will take on 5% more staff for Christmas than they did last year, another sign the moribund Spanish economy may be on the upturn.
"Retailers are optimistic about the upcoming Christmas period ... because in the last few months a fall in sales has stabilised, there has been a slight recovery in consumer confidence and the jobs market has also started to stabilise," national retail association ANGED said in a statement.
In addition, public-sector workers will get their customary double-wage payment at Christmas, which the government withdrew in 2012 as part of the austerity measures aimed at shrinking the public deficit. Spanish public-sector workers are traditionally paid over 14 salaries per year.
Most of the retailer contracts will be offered to people under 30. Some 6,000 jobs will be created by service providers related to ANGED, an association of such retailers as the department store El Corte Ingles and hypermarket Carrefour .
Almost 6 million people are unemployed in Spain, just under 26% of the population.
Joblessness among young people is close to 60%, after unemployment surged following a long property bubble which burst in 2008.
Spain's economy grew 0.1% in Q3 from Q2 according to statistics institute INE. The Bank of Spain expects growth to continue in Q4, citing improved confidence amongst retailers and households. But until more people find jobs, the recovery is likely to be muted.
Retail sales dropped in October, but by just 0.5%, the smallest contraction since June 2010, suggesting some confidence may be returning. More indications of the mood on the high street will come next week with results from Spanish clothing giant Inditex on Wednesday.
Spain's Christmas shopping period lasts until presents are traditionally given at the end of the holiday period on the Epiphany, Jan. 6th.