Spain Appoints New Body To Represent SMEs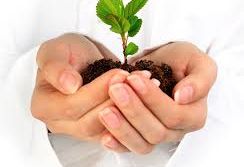 Spain's Council of Minister passed a new decree last weeks to establish the "Small and Medium Enterprises State Council" as a measure to promote and assist SME's in future.
Deputy PM Soraya Sáenz de Santamaría announced how the creation of the SME State Council is essential due to 99.8% of all businesses currently operational in Spain are classed as SME's, and 95.8% are micro-SMEs. The Minister explained "It was necessary to establish a forum like this in order to plan and coordinate the activity of the SMEs and the governmental administrations. It will provide enough dialogue with the SMEs' representatives."
The role of the new body will include "informing, recommending and analysing every policy related to the small and medium enterprises." Furthermore, it will monitor the implementation of all legislation relating to the small business.
Santamaría went on to tell the press how the SME Council will comprise 52 members (including a president and 2 vice-presidents), 13 of which will be board members on behalf of ministerial departments of the General Administration of the State.
The Council shall represent all Ministries involved, as well as the ICEX, ICO, Red.es, all Spanish Autonomous Communities and Cities, business federations, trade unions and the Higher Council of Chambers of Commerce.
The State Council will become operational within 2 months of the publication of the announcement in the official state gazette.