Paramount UK in line for Gov't windfall : A Lesson for Murcia ?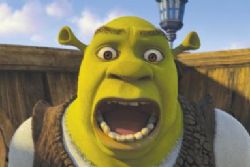 Paramount Murcia's rival is 1 of 9 developments in the UK set to benefit from £1 billion of infrastructure loans.
Inside Housing revealed how Kent's Paramount theme park, a proposed £2 billion development on the outskirts of the town of Swanscombe, is among the sites earmarked for loans.
The site will include 'at least' 1,500 homes, although a UK Treasury source confirmed this number is expected to be more.
The venue is also proposed to feature Europe's largest indoor water park, theatres, live music venues, attractions, cinemas, restaurants, event space and hotels, with the project currently being before the Homes and Communities Agency, and has met the initial criteria for funding.
The money, which was announced in yesterday's autumn statement, builds upon a £225m pool announced in 2012.
It will be available over 6 years to developers whose projects create at least 1,500 homes, with 9 already under consideration for funding.
Cash will only be granted if schemes pass rigorous due diligence tests and represents good value for money to the tax payer, a Treasury source emphasised.
The theme park is being developed by London Resort Company Holdings, with support from filmmaker Paramount.
Recommended Reading
• Paramount Murcia v Paramount UK