Major delays with UK-Spain flights this weekend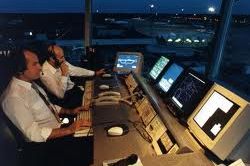 Flights to and from UK airports have been delayed by an air traffic control system problem.
Thousands of passengers have seen their flights delayed by what was reported as a technical issue to be a "technical issue" at the UK Southern area's main traffic control centre in Swanwick, Hampshire.
Gatwick Airport tweeted: "Due to air traffic control systems issues some flights may be delayed. Please check with your airline."
Stansted also Tweeted an update, saying: "A technical issue at Swanwick air traffic control at is currently causing delays to some flights at airports in southern England."
The issue has also affected flights from Ireland and there have been reports of delays at a number of Spanish airports.
The problem has been rumoured to have been caused by issues from switching between night and day air traffic control configurations, and looks likely to leave far-reaching delays across Europe for most of the weekend.