Spain's broadband lines rise at fastest rate in 4 yrs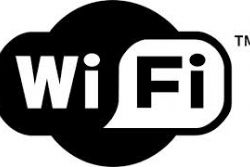 The number of broadband internet lines in Spain increased at the fastest pace in almost four years in October while mobile connections declined, competition regulator, the CNMC, announced earlier on Friday.
Around 30% of the 106,838 new broadband lines were via fibre optic cables, which saw a 89% rise from a year earlier, the CNMC said.
Overall mobile use fell by 102,213 connections, largely due to a drop in prepaid services and despite an increase of 210,328 connections run by virtual operators, which hold 12% of the market. Virtual operators sell mobile phone deals but rent the network from other operators.
The increase in broadband internet lines partly reflects moves by telecoms operators, such as Telefonica, Spain's biggest telecoms group, into network-sharing deals, as well as launching bundled "quadplay" packages mixing mobile, fixed line, internet and TV services to retain clients and bolster revenues in crisis-hit Spain.