Spanish Inflation Reaches 0.3% in November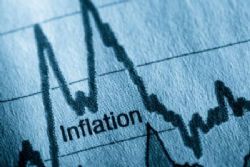 Spanish Inflation stood at 0.3% by the end of November, as a result of higher transportation costs, according to a report by the National Institute of Statistics (INE).
The INE's end of month report confirmed how Spain's EU-harmonized consumer-price index was up on November 2013, largely driven by the cost of fuel. The inflation rate increased on October's figures when it was flat year-on-year due to lower housing and transportation prices.
Spain's Consumer Price Index (CPI) for November increased 0.2% on the same month last year, after falling 0.1% in October.
The ECB generally aims to keep the annual inflation rate in the euro zone hovering around the 2.0% mark.