Show of Confidence in Paramount Murcia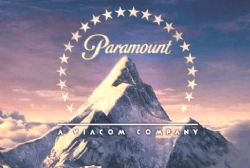 When the original contract to construct the Paramount Pictures theme park in Alhama de Murcia, Paramount Licensing in the USA would only contribute rights to the intellectual property – namely branding - for what was to become their first such park in Europe.
However, it seems that Paramount have now changed their minds, and look likely to contribute around €10 Mln in investment – which takes their overall share in the project to 10%.
The total investment required by the developers of the park, Proyectos Emblemáticos Murcianos SA (Premursa), is now believed to stand at €450 Mln and the show of confidence in the venture by Paramount Licensing can only have a positive effect.
As such Premursa has hired the services of a private consulting firm to raise the necessary funds to complete the project as planned.
As it currently stands, the theme park itself will have 42 attractions (branded from films such as Mission Impossible); 17 shops and 2 themed hotels.
The so-called adjoining 'lifestyle center' will then comprise an entertainment complex of 780,000 sq mt; offices; further hotels; a casino; shops and an auditorium.
Construction works to the value of some €72 Mln is already underway, which is on schedule for the facility to open to the public by April 2016, and which will see the number of jobs created during the building works involved at the park rise to 16'500.
It might also be speculated that yesterday's news of the demise of Madrid's Eurovegas project may also bode well for further foreign investment in the project.
Recommended Reading
• Paramount Murcia Talking to 40 Foreign Investors
• Spain Kisses Goodbye to Eurovegas