Secretary of State : "Spain has Greatest EU - LatAm ties"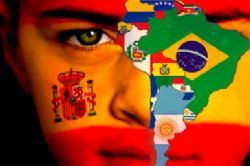 Spanish secretary of state, Jesús Gracia Aldaz, spoke yesterday to defend the country's hopes for improved socio-economic cooperation between the EU and the Confederation of Latin American and Caribbean States (CELAC).
Garcia shared his positive outlook in a press interview in Rome, where he was representing Spain in Friday's 6th Italy-Latin America Conference.
"We [Spain] are the country in Europe, and I would even say the world, with the greatest Latin-American relationship in terms of educational, economic, and development cooperation. The Latin-American dimension in international politics is very important to us," said Garcia.
Garcia referenced the Cooperation Fund for Water and Sanitation (FCAS) as "iconic," a Spanish cooperation with Latin America that focuses on improving clean water accessibility Latin America and the Caribbean.
Recommended Reading
• Spain asks EU to suspend visa requirements for Latinos
• Spain proposes embassy sharing with Lat-Am Countries