Russian Mafia Boss Detained in Mallorca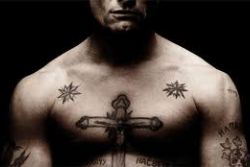 . A suspected Russian Mafia Chief detained in Spain earlier this week is believed to have laundered up to €6 Mln, according to reports in El Diario de Mallorca.
The Newspaper revealed how Alexander Romanov, previously a high-ranking bank employee in Russia, was detained by investigators in Majorca last Wednesday as he sought to avoid prosecution in his home country.
Romanov denied the claims, saying "all the money was earned legally."
His arrest was one of seven other Russians in what the Spanish police describe as a special operation against members of the Taganskaya Mafia group that laundered money illegally obtained in Russia.
Various media reports have previously described Romanov as a "specialist in corporate raiding."