Spain sees property sales drop 10% in October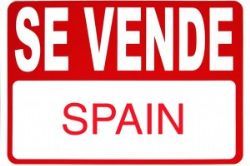 Earlier on Friday Spain's National Institute of Statistics - commonly referred to by it's Spanish acronym of INE - reported how the sales of residential properties fell by 10% in the month of October, when compared to the same period in 2012.
The INE reported said that a total of 22,770 transactions were completed throughout October. Of that number, the sale of new properties fell by 17.6% to reach 10'071 transactions, whilst the sale of resale properties decreased by 2.9% to stand at 12,699 transactions.
Recommended Reading
• Spanish Property Sales Down 86% Year-on-Year in September
• Spanish Repossessed Property Now 70% Under Original Value
• The Spanish property Market : The Next 10 Years