High-Speed Rail Network Between Spain-France Launched Sunday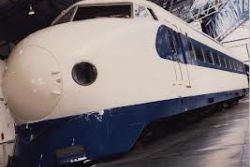 The high-speed rail service connecting France to Spain has finally opened.
The newly inaugurated service will slash the journey time from Barcelona to Paris from 12 hours to just six, due to the establishment of long stretches of high-speed rail tracks.
Spain's tourism statistics agency FRONTUR notes that some 82 Million journeys between the two countries are made each year - mostly by car, and that the new service is likely to make the rail journey an attractive alternative.
Spanish National train operator RENFE have also expressed confidence that it will be able to compete with a number of airlines on both price and service.
The service, which opened Sunday, will also provide a high-speed connection to cities like Madrid, Marseille, Toulouse and Lyon.