Launch of New UK - Spain Ferry Service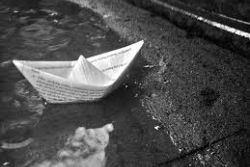 Poole's newest ferry company has announced plans to extend its links just a month after starting a service to Spain.
LD Lines began a twice weekly service to Santander on the Norman Asturias, the largest ferry to enter the port, transporting both freight and tourists.
Delighted with the success of the Poole service so far, which started on November 3, the company is now linking it with the Northern Spanish port of Gijón.
For the first time Gijón will provide a passenger ferry link with Poole and Rosslare, as part of a two ship operation combining the Norman Asturias and sister ship Scintu. However from January it will cut one of its twice weekly Santander trips, replacing it with the Gijón service.
Christophe Santonie, chief executive officer of LD Lines said: "We are very pleased with the early response to the new Poole – Santander service and added to our existing France – Spain route the new links between Gijón and Poole and Rosslare – France – Spain will provide the tourist passenger market with even greater choice."
The new service from Poole to Gijón will start on January 5 next year with a crossing time of 25 hours. Fares will start from £399 for a car and two passengers, including a cabin.
Departing on Tuesdays at mid-day, the service will return from Gijón on Fridays. The service to Santander will leave Poole on Saturdays and Santander on Sundays.