IMF : Spain banks face profitability challenge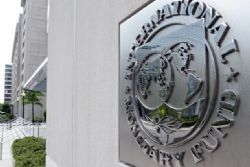 Spanish banks will struggle with profitability over the coming years as lending shrinks further and housing prices keep falling, the European Commission and the IMF said on Monday.
A €41.3 Bln European aid program for Spain's weakest lenders, which were crippled in the aftermath of a 2008 property crash, is set to expire on January 23.
The European Commission said banks' solvency was now adequate after Spain used the funds to plug capital holes last year.
In its 5th and last review of Spain's financial sector, the commission warned however that the economy was still weighing on the sector, even though the country is slowly pulling out of recession.
"Continued in-depth diagnostics of the shock resilience and solvency of the Spanish banking sector remain vital," the European Commission said in a statement.
The IMF, which is monitoring the assistance program, said Spanish banks needed to keep adequately provisioning against losses in their books, and prepare for next year's Europe-wide review of banks' asset quality and stress tests.