Six Bids For Spain's Rescued NCG Bank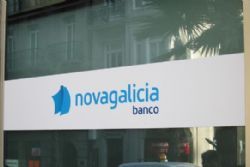 Spain's bank restructuring fund FROB said on Monday it had received six binding offers for 88.33% of NCG Banco, a state-rescued lender from the northern region of Galicia.
FROB owns the majority of the bank and the rest of the NCG's capital is in the hands of minority shareholders, including some former investors in preference shares who turned in their securities for shares during its bailout.
The FROB said it would study the offers in the coming hours. If the highest bid does not surpass the second best offer by €200 Mln, and by 50%, the FROB said it would launch a second bidding phase.