Spain Train Crash Relatives Demand Investigation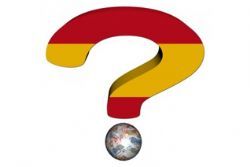 The friends and family of the victims of Spain's fatal train crash earlier this year have called for an independent inquiry into the root causes of the tragedy.
79 passengers lost their lives, and scores more were injured, when the train derailed as it approached Santiago de Compostela train station on the evening of the 24th of July.
Whilst an official investigation holds that the train driver's excessive speed when approaching the station - almost twice the maximum permitted - the relatives believe that the economic interests of Spain and state-run railway operator RENFE are being put ahead of the interests of justice.
Train driver Francisco Garzon has admitted to speeding whilst being distracted by a call on his mobile phone as he approached the station.
Meanwhile, the 22 other Executives from State Rail Infrastructure Operator ADIF (RENFE is responsible for the trains themselves) were acquitted from the investigation.
Just last week the Minister for Development, Ana Pastor, announced that Spain was planning to privatise a number of rail services from early next year. Maybe the relatives are correct in their belief that the country has swept the issue under the carpet for fear that it may prejudice any such sale ?
Recommended Reading
• Driver Now Only Suspect In Train Derailment
• Spain to Privatise Rail Services From Early 2014
• High Speed Rail Service Between Spain - France Launched Sunday