Tax Burden on Spanish Clubs "Greater than rest of EU"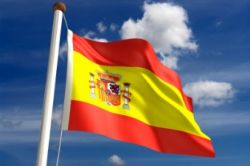 Miguel Cardenal, the president of the Spanish Sports Council (CSD), announced on Radio Nacional that "the taxes levied on Spanish teams are a much higher burden" than those paid in other European countries.
Cardenal's comments follows yesterday's news that the EU is to investigate the financial affairs of many clubs in the Spanish Football League, where he went on to request that the European Commissioner for Competition, Joaquín Almunia, should "clarify the scale of the problem so that it does not damage the image of Spanish football".
One aspect of the EU investigation concerns the issue of many Spanish clubs receiving what is thought to be illegal state funding.
"We're talking about organisations - and I have recent figures - that paid €170 million last year. On the subject of European assistance, so as not to create an incorrect understanding of how things lie, I would like the Commissioner to point out that the tax regime imposed on Spanish teams results in a much larger burden, significantly higher, than that carried by their German, English or French counterparts, including their newly proposed law, and even the Italians"
He went on to say how "It is an obligation of the Commission to establish the scale of this problem", before asking that commissioner Almunia brought forward his official statement to the press to this week "to avoid any deterioration or damage that the current process may unfairly cause to Spanish football".
It can only be hoped that any such irregularities do not harm Spain's bid to be one of 13 locations chosen to host the 2020 European cup.
Recommended Reading
• EU Launches Investigation Into Spanish Football Finances
• Euro 2020 : Bilbao Could Host Spain