Colombian Drugs Vet Detained in Spain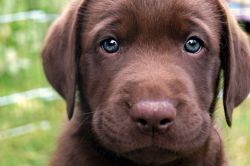 Police in Spain have arrested a Colombian vet who surgically implanted drug inside puppies as a means of smuggling them into the USA.
Andres Lopez Elorza, 44, was finally arrested in Lugo, Galicia, after 8 years on the run.
In 2005, 6 puppies were discovered on a farm in Colombia where they had undergone surgery to implant illegal drugs inside the abdominal cavity of each animal, where they were scheduled to be imported to the USA.
Three of the puppies dies during the operation to remove the stash from their bodies.
Despite Elzora being detained in Spain, Police have yet to confirm if the Vet was part of any smuggling operation over here.