Spain Gov't Opposes January's 10% Planned Electricity Hike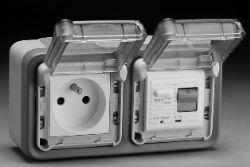 The government on Thursday asked for a full investigation to see if power companies are colluding to raise the price of electricity after an auction in the wholesale market hiked consumer rates by at least 11% beginning in January.
Spain's Minister for Industry, Jose Manuel Sorķa, called the proposed new rates "unacceptable" and asked the CNMC anti-trust agency to determine if there has been a "manipulation of prices." If the CNMC finds any irregularities, Sorķa said the auction will be declared void and a new one will be held.
At Thursday's auction, the price of electricity increased by 26.5% meaning that electric bills are set to rise by 10.5%. On top of that, the government plans to raise the regulated component for determining electricity rates by 2.0%. As a result, consumers will see an increase in their electricity bills next year of between 11 - 13%.
The cost of electricity has risen an average 4.5% this year, with hikes of 3.0% in January, 1.2% in July, 3.2% in August and 3.1% in October, only partial offset by a fall of 6.7% in April.