EU state aid probe 'not anti-Spain campaign'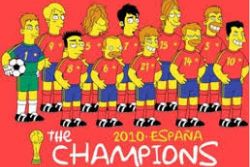 A European Commission probe into possible illegal state aid to seven Spanish football clubs including Real Madrid and Barcelona is not part of a malicious campaign against Spain, one of the complainants said on Friday.
Loek Jorritsma, a retired senior policy adviser at the Netherlands ministry of sports, made a formal complaint in 2010 highlighting what he believed was illegal aid to clubs in his native Holland as well as to Real.
The Commission opened an investigation into 5 Dutch clubs, including PSV Eindhoven, in March and launched a separate probe into Real, Barca, Athletic Bilbao, Osasuna, Valencia, Elche and Hercules on Wednesday.
The announcement of the Spanish investigation prompted a furious response, with some claiming it was driven by envy at the world and European champions' recent successes.
Real president Florentino Perez labelled it "a campaign against Spanish football" and said the world's richest club by income had done nothing wrong, while secretary of state for sports Miguel Cardenal complained of "damage to Spain's image".
Jorritsma said his motivation was to identify possible instances of illegal state aid to professional clubs wherever they occurred in Europe.
"It's a campaign on behalf of competitive balance, against foul play and for a level playing field, which is disturbed by state aid," Jorritsma told Reuters.
"I treat the Dutch clubs and all European clubs the same way," the 70-year-old added.
"It is state aid and they are professional organisations like banks or any other enterprise.
"It's not culture and there is no law that gives you any freedom to jeopardise the market."
Jorritsma is not the only complainant in the Spanish case and the EU has said a representative of "several European clubs" also filed a formal objection.
The Commission has declined to reveal their identity, saying it was a confidential matter.
TAKING RESPONSIBILITY
Jorritsma is happy to go on the record, however.
"I am a former civil servant and I don't like to do things anonymously and I take responsibility for the things I do," he said.
Representatives of some of the Dutch clubs he denounced had even threatened him with physical violence, he added.
"I explained my reasons to them and in the end they all thought I was very brave.
"Because of my professional background I know how to formulate things."
One of the areas Jorritsma highlighted is a property deal Real struck with the City of Madrid in 2011 that the Commission said appeared "very advantageous".
The swap deal was based on a re-evaluation of a plot of land at a value of €22.7 mln, instead of its earlier supposed value in 1998 of €595,000.
The Spanish investigation, which could take many months to conclude, is also examining whether Real, Barca, Bilbao and Osasuna benefited from special tax treatment.
Valencia, Elche and Hercules allegedly received illegal financial assistance from the regional government in the form of loans and bank guarantees.
All deny wrongdoing and the Spanish government has said it would fight to prevent the clubs being forced to pay back any aid deemed to be illegal.
Recommended Reading
• Tax Burden on Spanish Football Clubs "Greater Than Rest of EU"
• Euro 2020 : Bilbao Could Host Spain
• EU Launches Investigation Into Spanish Football Finances