Expats Returning to UK to face new benefit curbs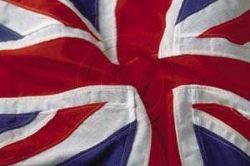 British expatriates who work away for a short period before returning to the UK will find themselves facing benefit curbs that are being introduced to prevent Romanian and Bulgarian immigrants from claiming.
A tougher habitual residence test is to be implemented at the end of this month when immigration restrictions are lifted in relation to people from the two countries, reports the Telegraph.
Anyone who has been out of the country for 13 weeks or more will also be subject to the measure if they intend to claim benefits, confirmed the Department for Work and Pensions (DWP).
This is because the government is not allowed to discriminate between people from the European Union under central regulation.
Returning Brits will now be faced with a bank of 200 questions to qualify for work-related benefits.
Information about any property they own in the UK and the education of their children as part of the more severe test.
If they do not pass the scrutiny then these returning expats will be barred from claiming Job Seekers' Allowance and other benefits.
James Clappison, a Conservative MP on the House of Commons home affairs select committee, told the news provider: "I think we should be able to control benefits payments to migrants without affecting British citizens who have paid taxes all their lives.
"I have every sympathy for people who have paid into the system and are now being adversely affected by EU law."
Keith Vaz MP, the committee's Labour chairman, also sympathised with the expats' position and suggested it could have been avoided if the government had researched the number of Romanians and Bulgarians likely to come across more carefully.
A spokesman for DWP said: "These rules will ensure the UK is less attractive to migrants who might want to come here and expect to claim benefits without contributing."
David Cameron is set to raise the issue with EU countries in Brussels, as he is currently attending a summit of member states.