Paramount Murcia "is Unique"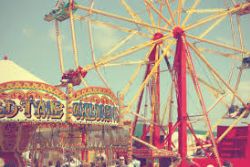 Earlier this week the region of Murcia's Minister of Culture and Tourism, Pedro Alberto Cruz, commented how "Over 90% of the attractions of Paramount Murcia will be unique".
Cruz was addressing delegates of a Business Lunch titled "The Future of Theme Parks in Europe" organised by the Murcia Economy Circle, which was also attended by a former General Manager of Parc Warner, in Madrid.
The Minister attempted to justify the viability of Paramount Murcia over the past failings of Parc Warner, claiming how the employment of 3D and 4D technology in Murcia, together with the fact that the park is "well proportioned", puts the regions' park at an advantage.
Always fond of irrelevant statistics, Cruz also mentioned that last year the popularity of Spain's Tourist attractions as a whole fell considerably, whilst "theme parks improved by 1.8%"
Without quoting his source, he also claimed that the worldwide increase in the popularity of theme parks was 5%.
Recommended Reading
• The Curse of Spanish Theme Parks