Spain's El Gordo Prize Draw Underway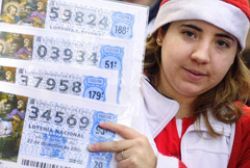 Spain's famous "El Gordo de Navidad" Christmas Lottery draw got underway at 09:00 hours on Sunday morning at the Teatro Real.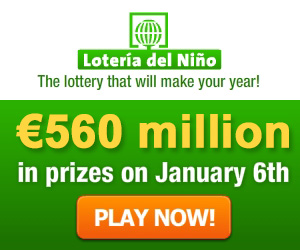 The biggest lottery draw in the world - this year totaling some €2.24 Bln in prize funds - will be sung out by children of Madrid's San Idefonso boarding school, as with every year.
The children draw numbered balls from two drums : One with numbers between 1 and 100,000, and a second which then matches each of the lucky winners to one of the 1807 prizes.
Director of Loterias y Apuestas del Estado, Juan Luis Gallardo, said in statements to the media how record numbers of people turned out to attend the draw, which lasts until 12:00 hours.
Sales of the El Gordo tickets remained as popular as ever this year despite 2013 representing the first draw which would see all winnings over the value of €2,500 being taxed at 20%.
"El Niño", a second smaller lottery draw to mark the 'Tres Reyes' festivities is drawn each January 6th.
Participants wishing to check their lottery numbers, or purchase a ticket for "El Niño" can do so by clicking the link >> HERE << (select "Results" to enter your ticket number)