Spain on track for record foreign visitors in 2013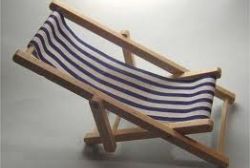 Spain is on track to see record numbers of foreigners visit the country in 2013.
With 57.6 Million tourists having arrived in Spain by the end of November, this number stood at just 300,000 less than the number seen for for the whole of 2012 - with December's figures still to be added to the total.
The increase seen throughout November alone was 9.3%, - amounting to some 3.3 million visitors in real terms. Of this figure, Russian tourists increased by 31%, followed by the French at 6.4%, the Germans at 5.2% and the British at 4.6%.
With no real change to the most popular areas of Spain for visitors remained Catalonia (up 7.4% with 14.8 Mln visitors and equating to 25.8% of the total), the Balearics (up 7.2% with 11 Million, and 19.2% of all visitors) and the Canaries (up 4.1% with 9.5 Million people,coming to 16.7% of the total).
However, the popularity of Madrid fell by 6.9%, with just 3.9 Million foreigners choosing to visit the capital, and coming to 6.8% of the total.