Three Bids Submitted for Operation of Castellon Airport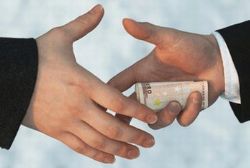 The deadline for bids to operate Castellon Airport closed earlier today, with the Provincial President announcing how three separate bids had been received.
Of the 3 bids, one is from a Spanish Company; one from abroad and a third from a consortium of Spanish and Foreign investors.
The contract duration is for a period of 20 years, during which successful bidder will pay Aerocas with a maximum of €25 Million.
The finer details include the fact that the no single annual payment to Aerocas will exceed €4.5 Mln, and that Aerocas will be compensated if the Airport does not see the arrival of 1.2 million passengers per year following the first 5 years of operation.
Furthermore, the success operator must also ensure completion of the works required to obtain the final certification by the Spanish Aviation Safety Agency (EASA) before the Airport can become fully operational.
The company to have submitted the winning bid is expected to be named by the end of January.
Read further Castellon Airport news by clicking the link >> HERE <<.