Malaga to Host Spain's 'Digital Hub'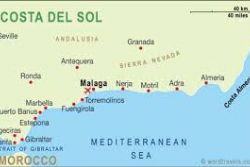 Spain's ministry of industry, energy and tourism has signed an agreement with the Ayuntamiento of Malaga to promote innovation in smart cities and digital content. Under the agreement, which forms part of Spain's Digital Agenda objectives, an ICT research hub will be created in the former state tobacco factory in Malaga city centre.
The €6.6 Mln project will house an incubator to give support and training in the development of technological initiatives, above all in the field of smart cities. In addition, a further €1.5 Mln has been allocated to developing an urban laboratory in the area around the hub so that companies can demonstrate technologies related to energy efficiency and smart cities in a real-life environment.