Windpower Biggest Generator of Electricity in Spain During 2013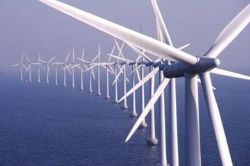 For the first time ever, wind provided more power to the Spanish electricity system than any other generation technology, according to provisional figures from grid operator Red Eléctrica de España (REE).
The national wind association, Asociación Empresarial Eólica (AEE) is checking data before it confirms Spain to be the first country to pass that annual milestone.
Based on a mix of real figures and estimates for the final of the year, REE calculates wind will have produced 21.1% the 246.17TWh of electricity consumed in Spain by end-2013, pipping nuclear's 21.0% at the post.
Coal is the next biggest power provider (14.6%) followed by large hydro (14.4%). Combined, REE reckons all renewables generation will have covered 42.4% of demand this year.
In 2011, wind power provided 17.1% of electricity generation in the country, and 18.1% in 2012. This year's figure is a 12% increase on 2012's figure.
AEE estimates wind to have saved over €2.7 billion in fuel imports in 2013.
It also claims wind to have slashed wholesale electricity prices, which marked €7.69/MWh on the day of highest wind penetration (February 2), down from €93.11/MWh on the day of least wind penetration.