Sony expects to sell 150'000 PS4 in Spain by Xmas Eve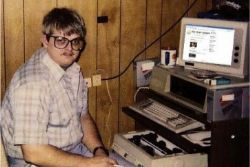 Gamer Nerds across the country rejoice ! :
Sony has announced that their PS4 (PlayStation 4) Gaming console has sold 134,000 units to consumers in Spain since its launch barely 4 weeks ago.
James Armstrong, CEO of PlayStation in Spain, said: "The PS4 has been designed based on a strong commitment to the players. We are [excited by] the passion shown by fans of PlayStation and we want to thank you for your support and confidence in this new release. Anyone who still wants to buy a PS4 and is unable find it, can make a reservation for your store and pick from 13 January.
Two weeks ago, Armstrong also revealed that the PS4 was outselling the Xbox One 3:1. The news that the PS4 is leading in Spain shouldn't come as much of a surprise, however, with the region historically showing strong loyalty to the PlayStation brand.