China launches economy smartphone in Spain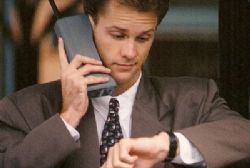 Chinese mobile phone handset manufacturer Doogee has announced the Spanish launch of its range of Android smartphones, all of which are unlocked and come with a 2-year guarantee.
The company's basic hanset, the Doogee Collo DG100, starts at just €99 and comes with a dual SIM, 4-inch display, dual-core 1.3 GHz processor, 512 MB RAM, 4 GB storage and 5-megapixel camera.
The next model in the price range, the Doogee Hotwind DG200, costs €125 and comes with a 4.7-inch display and an 8-megapixel camera.
Meanwhile, at the top of the range the while the €175 Doogee Discovery DG500 has a 5-inch display, quad-core 1.5 GHz processor, 2 GB RAM, 32 GB storage, 16-megapixel camera and 3,500 mAh battery.
Earlier this month it was revealed how Blackberry and Apple's i-Phone range of smartphones each held less than 5% of the market share in Spain.
Recommended Reading
• i-phone market share in Spain decimated
• Blackberry market share plummets in Spain