Spain to cut income taxes on low salaries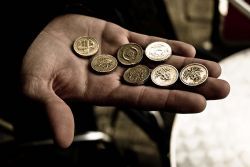 The Spanish government plans to cut income taxes, particularly on the lowest salaries, as part of a sweeping fiscal reform next year, the treasury minister said in a newspaper interview.
The overhaul of Spain's tax system, expected to be the government's major economic reform of 2014, will gradually introduce more cuts for lower income brackets than higher income brackets between 2015 and 2017, Cristobal Montoro said.
"We're going to lower all income taxes, but proportionately ... and progressively," he said in an interview with daily Expansion published on Thursday.
The reform will also seek to boost Spain's effective corporate tax intake, currently one of the lowest in Europe at around 8% of profits, while introducing more tax incentives for business investments.
The government does not plan any changes to value-added tax after a 3-percentage-point increase last year, he said.
A treasury ministry spokesman confirmed Montoro's comments, adding: "Work on details of the reform, which will address the entire Spanish tax system, will begin after a report from a committee of experts due in February."
Montoro told Reuters last month that the fiscal reform was not about raising tax rates to provide the revenue needed for Spain's deficit-cutting drive but about helping economic growth, which in turn would generate revenue.