Financier Soros buys into Spain's FCC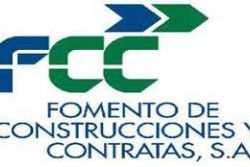 Billionaire financier George Soros bought 3% of heavily-indebted Spanish infrastructure firm FCC from the group's founding family, Spanish media reported on Thursday.
Last week, the Koplowitz family sold 3.8% of its majority stake in FCC for €72 Mln to reduce personal debt.
The firm registered losses of €675 Mln in the 9 months to September.
An FCC spokesman declined to comment on the media reports.
The purchase by Soros would follow the October acquisition of a 6% stake in FCC by software billionaire Bill Gates, who became the company's 2nd largest shareholder behind Esther Koplowitz, who inherited FCC from her father.