Spanish watchdog plans 2014 power price rise below 3 pct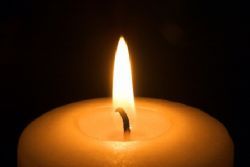 Spanish competition watchdog CNMC proposed a new method of formulating electricity bills, based on the futures market, that would keep initial 2014 rises below 3% instead of the double-digit hikes suggested under the old system.
Spain's electricity prices, which have so far been set partially by quarterly wholesale power auctions, came under fire last week after they logged a steep jump that could have meant a painful 11% rise in consumers' power bills.
The regulator, Comision Nacional de los Mercados y la Competencia (CNMC), annulled the results of the quarterly auction on the ground of what it called "atypical circumstances" in the process. It did not give further details.
The Spanish government is expected to announce a decree on a new method for power pricing on Friday.
In proposals made public in a report on Thursday, the regulator suggested using the electricity futures market as a new base for power prices in the first quarter of next year and possibly for longer.
The CNMC proposed using either the average of future prices over the past three months, which would lead to a 2.9% increase in 2014 electricity bills, or over the past 6 months for a 1.4% rise.
The regulator said the new formula should be used to set consumer electricity prices in the first 3 months of the year and could be extended for the whole of 2014, although it advised against this option because of possible distortions to competition.
Wholesale power auctions account for about 40% of Spanish electricity bills.
Spain's main utilities Endesa, Iberdrola and Gas Natural could be hit by the new measures.
Spokesmen for all three companies declined to comment on the proposal.
Recommended Reading
• Spain's Misleading Electricity Discount Offers
• Spain Gov't Opposes January's 10% Planned Electricity Hike
• Spain's Annuls Electricity Rate Hike Auction