Spending by International Visitors to Spain Rises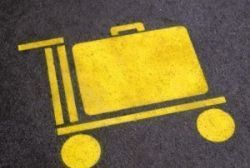 Foreign visitors to Spain between January and November spent €55.9 billion, up 8.7% on the same period in 2012, the country's Ministry of Industry, Energy and Tourism reported on Thursday.
For the month of November alone, spending by foreign tourists amounted to €3.34 billion, 16.4% more than November 2012, according to the results of the ministry's Egatur survey.
British tourists were those who spent the most, followed by visitors from Germany and Asia.
The Canary Islands and Catalonia were the Spanish regions that benefited most from the increase in foreign tourist spending.
Recommended Reading
• Spain on track for record visitor numbers in 2012