A Leap Forward For Paramount Murcia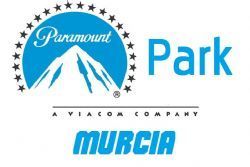 The Town Hall of Alhama de Murcia has reported the tender process is underway for the selection of a developer to complete Phase II of the 'special action plan' to complete the required construction works at the Paramount theme park.
The announcement was made in the Official Bulletin for the Region of Murcia, published earlier this week, and confirmed that the final decision would be made based on the experience, financial strength, and quality of workmanship employed by any interested parties.
The tender process for the receipt of bids will be open for 3 Months.
In the same publication, the Municipality also announced the award of the contract to complete phase I of the works.
According to unnamed sources, the promoter and developer of the park Proyectos Emblemáticos Murcianos SA (Premursa) has signed off on the final contracts with Ferrovial, where the contractor will commence work to the sum of €52 Million.
Earlier in the month Premursa had intimated that the Park would be open to the public in April 2016.
Recommended Reading
• Show of Confidence in Paramount Murcia
• Paramount Murcia Talking to 40 Foreign Investors