50% of Residents Opposed to Corvera Airport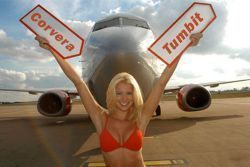 The Spokesman for the Regional Government of Murcia, José Ballesta, has defended the region's support of Corvera Airport, despite recent news that over 50% of residents remain opposed to it.
The revelation came following publication of the region's so-called "Social Barometer", which undertakes a study of the thoughts of the regional electorate with regards to a number of public and political issues.
Ballesta commented how the opinions gathered in the survey were clouded by Spain's ongoing poor financial climate, and that the lack of confidence expressed was down to third parties being unable to fulfill their obligations and not the fault of the regional government.
Perhaps somewhat controversially, Ballesta went on to say how the region of Murcia saw the demand for a competitive Airport, and that this was a necessity in order to remain on a equal footing with other regions.
Recommended Reading
• Corvera Airport Will Not Open Before November 2014
• Corvera Airport : The Numbers Don't Add Up